Home / Cruise Ships in Musandam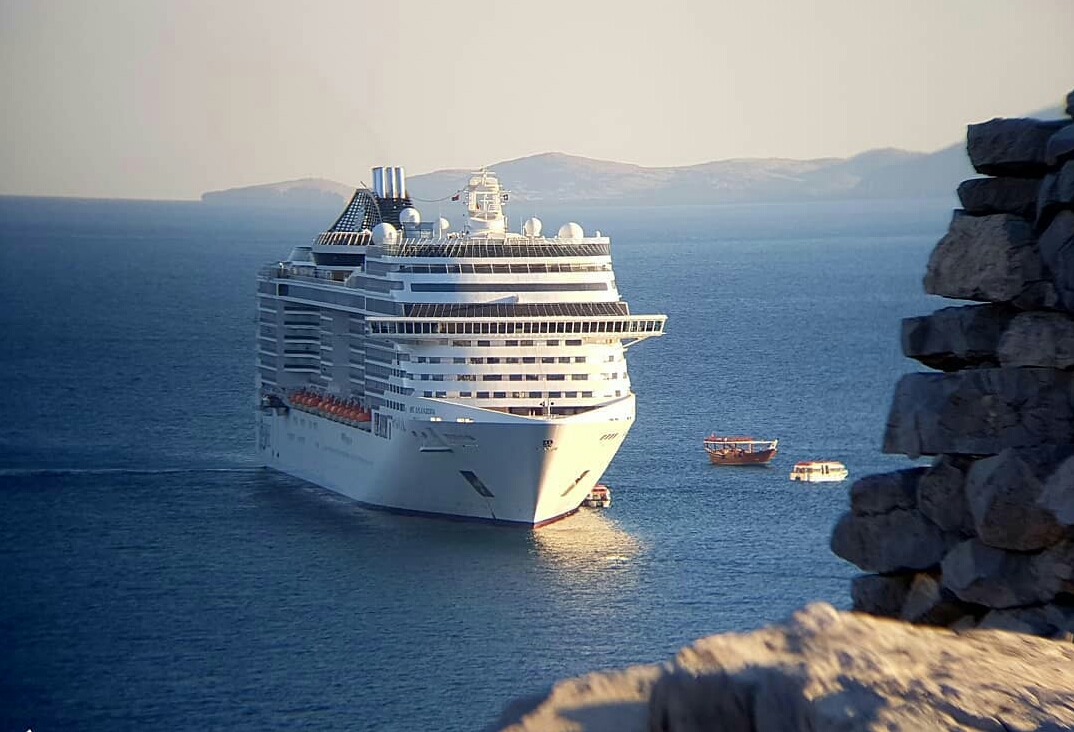 We are recognized as a Specialist in Cruise Handling Services in Musandam. Our Professional Team comprised with experienced staff and multilingual guides provide quality and comprehensive services to our valuable cruise passengers arriving at Khasab on different Cruise Ships.
Shore Excursions :
We offer comprehensive Shore Excursions suitable to different ages and interest groups. These can vary from sightseeing cultural tours, 4 WD experience to the Hajjar Mountains, Dhow Cruises to the spectacular Fjords (called as the Norway of Arabia). possible to see Dolphins during the cruise, private tours and all with time-bound excursions.
Dhow Cruise to Fjords of Musadnam
Dhows are motorized and very basic. There is a possibility to swim off the dhow, but caution is advised when getting in and out of the water via the dhow's ladder. Swim wear is acceptable for this tour only. Shady seating is available aboard the dhow.
This excursion will have great appeal for guests who look for a more unusual outing. After boarding your traditional Omani dhow pierside, the cruise will take you toward Musandam's longest and most spectacular fjord,
which is often referred to as 'Norway of the Arabia' calm, turquoise waters contrast with the creamy white limestone cliffs. Along the way you will pass small fishing villages and perhaps even encounter dolphins.
The dhow will anchor in the vicinity off Telegraph Island, allowing you to take a swim or just sit back and enjoy soft drinks, tea or coffee while admiring breathtaking views of mountains rising in the distance to over 2,000 feet.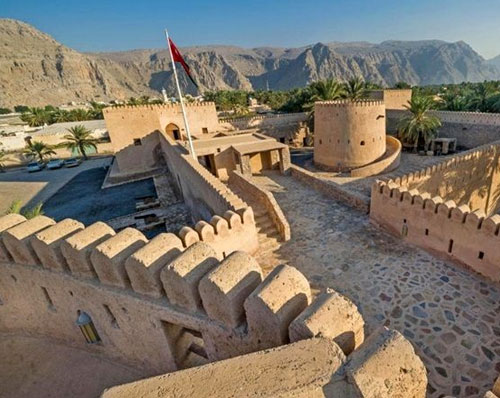 CITY TOUR OF KHASAB AND BUKHA
Tour involves moderate walking with some steps at the forts
This half-day excursion provides an introduction to parts of the Musandam Peninsula and its capital of Khasab. Depart the pier in air-conditioned coaches or microbuses and begin your tour with an orientation drive of Khasab and its surrounding areas.
Khasab Fort
Visit this picturesque stronghold built in the 17th century by the Portuguese seeking dominion over the maritime trade in the Strait of Hormuz. The fort was erected to prevent attacks from the sea
4WD Mountain Safari to Jabel Harim Safari
Using 4 Wheel Drive vehicles, join us on a panoramic journey into the barren interior; we drive to Jebel Harim, translated as the Mountain of Women (2087 metres), the highest mountain in Musandam. This tour will give you an opportunity to enjoy the dramatic scenery of Musandam's mountains, speckled with fossils dating back several million years.
On the way we pass the Bedouin village of Sayh situated at 1100 metres above sea level. This is a calm and peaceful village where one can cherish the beauty of Musandam in the plateau of the village.  & much more….