Destinations / United Arab Emirates / Dubai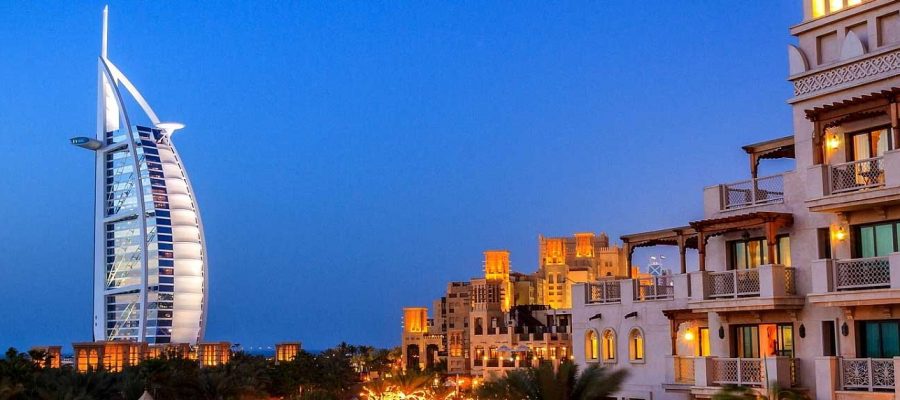 Dubai is a stirring alchemy of profound traditions and ambitious futuristic vision wrapped into starkly evocative desert splendor.

Dubai is a city and emirate in the United Arab Emirates known for luxury shopping, ultramodern architecture and a lively nightlife scene. Burj Khalifa, an 830m-tall tower, dominates the skyscraper-filled skyline. At its foot lies Dubai Fountain, with jets and lights choreographed to music. On artificial islands just offshore is Atlantis, The Palm, a resort with water and marine-animal parks.
For all Dubai's futuristic appeal and abundance of western entertainments – a sleek metro that zips through the sky like something out of Blade Runner, sumptuous shopping malls, an indoor ski park, and countless bars – there is just as much fun to be had in the simple pleasures of "the Orient": haggling for gold and frankincense in the bustling souqs, savouring the sunset from the back of a camel, inhaling from a fragrant sheesha pipe on the fairly-lit deck of an old wooden dhow. Perhaps there is, after all, some truth to be found in the clichés…
Discover Dubai and be amazed by the city of superlatives! Best, biggest, tallest, largest, highest are the words which will always come in your mind during your trip. Experience the world's tallest building and shop at the world's largest mall, The Dubai Mall covering 12 million square feet! Or visit Dubai's old city and museum, get lost in the souks and take an abra across the creek to get a glimpse of what Dubai was before it became an emerging desert metropolis.
Sightseeing & Attractions